Since the first Darkness Day back in 2007, the event has literally blown up into something bigger than any of us could have ever imagined. On Saturday you can join thousands of beer fans at Surly Brewing Co.'s Brooklyn Center brewery for your chance to get your mitts on bottles of this year's Surly Darkness Russian Imperial Stout.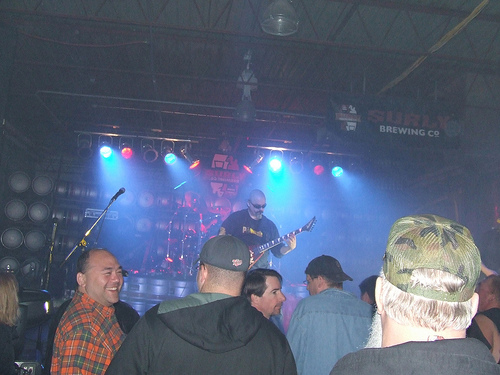 In 2007, hearty folks waited in line at the brewery starting around 6am. This year (and most other years, for that matter), beer nerds can begin lining up at dusk on Friday evening. The first 1,500 people in line will get a wristband that will allow said wristband-ee to purchase two different variations of Darkness – the original Russian Imperial Stout as well as a barrel-aged version. The wrist band will allow you to buy up to six bottles of "regular" Darkness and one bottle of Barrel-Aged Darkness (Further referred to as "Dorkness," in this article.) Dorkness has been swimming in High West Rye Whiskey Barrels and is now ready to find its way to your cellar (or gullet). Dork.
Darkness day is from 11am to 5:30pm. When the gates of the brewery are opened, fan are welcome to join in on the festivities of the day with 13 Surly beers on tap, lots of metal, food and more.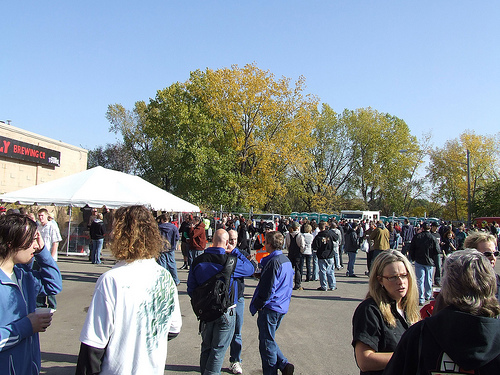 If you can't make it out to Darkness Day or simply aren't into crowds, rest assured that Darkness bottles will be hitting the shelves in Minnesota starting next week and Dorkness bottles will follow in early December. And if you're unfortunate enough to live in Iowa, Wisconsin or Chicago, you'll still be able to find bottles of both versions of Darkness in early December.