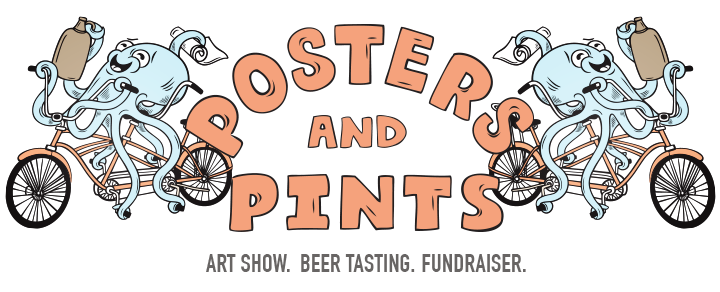 Beer. Art. Who woulda' thunk?
Billed as "the first poster show, beer tasting and fundraiser mashup in history," Posters & Pints combines all three elements in support of Art Buddies, a program of the non-profit Creatives for Causes. Ticket price of $20 includes a custom designed-pint glass and beer samples. Exclusive beer-themed posters will be priced at $30. The Nordeast Brewers Alliance will be pouring flavored soda, food will be available for purchase.
Breweries include 612, Indeed, Summit, Dangerous Man, Day Block, Lift Bridge and Steel Toe. Follow the links below for complete details.
Saturday, June 21, 2014.
Uppercut Boxing Gym
Exclusive Posters, Beer Tasting, Proceeds go to Charity. Ticket sales.
https://www.facebook.com/events/1388218258120685/