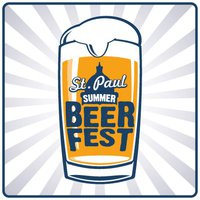 Thirsty? Head to St. Paul Friday and Saturday to kick off ticket sales for the Fourth Annual St. Paul Summer Beer Festival.
On Friday, visit The Happy Gnome – the SBSBF crew will be raffling off free tickets at 6, 7, 8 and 9pm. Enjoy a special tapping of Southern Tier Creme Brulee Stout and  New Holland Golden Cap "hop rocketed" with Saaz hops as well and North Coast Old Rasputin "hop rocketed" with raspberries.
On Saturday, head over to Groveland Tap for $3 pints from t Summit Brewing Co. And again, the SPSBF crew will be giving away pairs of tickets at 1, 2 and 3pm. Sounds great!