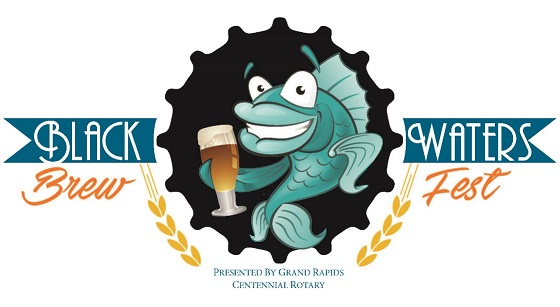 The Grand Rapids Centennial Rotary Club is excited to announce that we will be hosting our Inaugural Blackwaters Brewfest on August 13, 2016 at Portage Park in Cohasset, MN. Pre-sale tickets are available on our website for $40, designated driver tickets are $10. Get your tickets early as the entry price will go up to $50 the week of the event and at the door.
The committee has been working very hard to ensure the Blackwaters Brewfest will be an exciting and memorable event for all who attend. We have no doubt our vendors and guests will be raving about it up until next year's event. We are looking forward to a sizeable crowd of beer enthusiasts to pack the park! Proceeds from this event will benefit the Veterans Crisis Fund in and around the Grand Rapids area.
The event kicks off at 4pm where our guests will have the opportunity to enjoy unlimited craft beer samples, tasty local food vendors and participate in fun games and activities. The sampling will end at 8pm, however the night is still young!
From 7pm-11pm, "The Dweebs", a well-known, nationwide band will be providing live entertainment! For non-beer enthusiasts, tickets to see the band can be purchased online or at the door for only $10. A full cash bar will be available starting at 4PM as well.
The Blackwaters Brewfest is a rain or shine event. This a 21+ event, ID's will be required upon entry. Pets and outside alcohol is prohibited. Bring your own chairs or blankets for the concert, if you choose.
Don't miss out on the opportunity to attend one of the largest craft beer events in Northern Minnesota! Visit our website at www.blackwatersbrewfest.com to learn more about the event and purchase your tickets today!