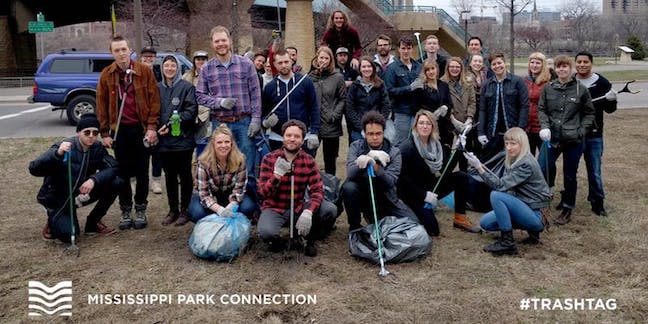 Help make a positive impact on the local environment with our Riverside Cleanup Initiative! Join us for an adventurous Mississippi River cleanup and relax with a Cuvee de Boom afterwards.
9:30 AM: Volunteers will meet at the Boom Island Brewing Taproom and be escorted to our riverside cleanup on the banks of the Mississippi. We will work with Mississippi Park Connection, the nonprofit partner to the national park in the Twin Cities metro area. Our goal is to amass a group of 50 people and clean the west river bank from Ole Olson Park down to the inlet of Bassett Creek.
All will be invited to the brewery afterward to kick off Boom Days with discounted beer and the tapping of Cuvée de Boom. Paddle Bridge Guide Collective will offer discounted kayak tours to volunteers. Float back to the brewery with a trained guide and admire your work. Enjoy a unique view of the river and its freshly cleaned environs!
Sign up here: https://www.eventbrite.com/e/boom-days-mississippi-river-cleanup-tickets-62067860642?fbclid=IwAR3auwMG3YX3Gf70Wxj7oLu4cgiECkd1nsczl_vmpO0PzPl7YBZ3QJ_HF1Q