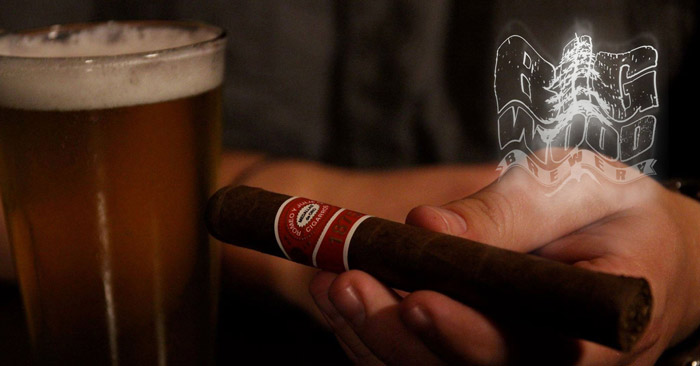 The first evening of cigar and beer parings at the Brewery in 2018!
Featuring special guest Scott O'Hearn — Territory Manager for the largest manufacturer of premium cigars in the world — the night includes an informal presentation on cigars and beers on our patio, two premium cigars, two craft brews, a cigar gift pack, and entry in prize drawings.
Tickets are very limited for this event and will go fast.
$30 per person, tickets go on sale May 15th.
More info: http://bigwoodbrewery.com/event/cigars-n-suds-2018-6/
About Scott O'Hearn:
Scott O'Hearn is a Premium Territory Manager for Altadis USA Premium Cigars, the largest manufacturer of premium cigars in the world. Scott is based out of White Bear Lake, MN and his territory covers 6 states in the Midwest. Scott has been with Altadis USA for 16 years. Scott will explain how cigars are made, what makes a great cigar, the differences between wraps and fillers, and the parallels of pairing cigars and craft beer. Scott believes that finding a great cigar is simple: "You just clip it, light it, and smoke it. If you like it, then it's a good cigar."