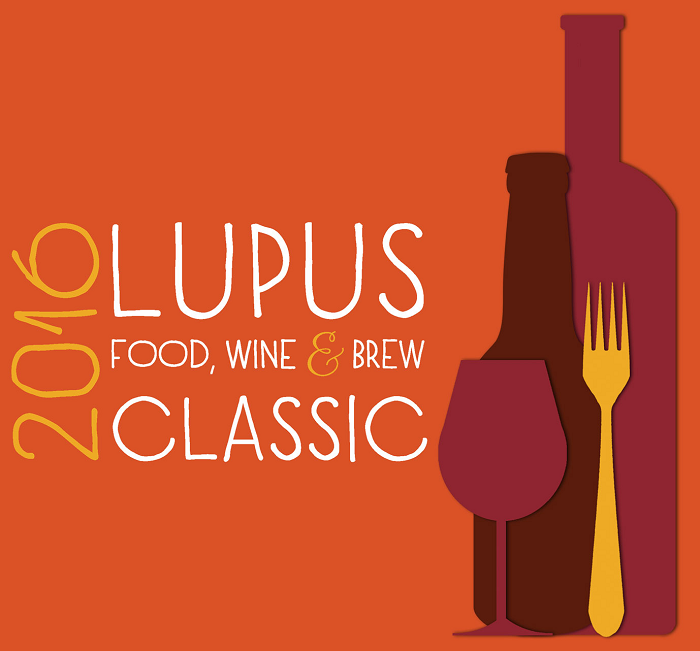 On Thursday, May 5, join the Lupus Foundation of Minnesota (LFM) as we kick off our 40th anniversary celebration, as well as Lupus Awareness Month, at the Lupus Food, Wine & Brew Classic, hosted at The Great Hall in St. Paul. This annual fundraiser offers you a taste of one of the best culinary scenes in America, as dedicated top chefs and restaurants from around the Twin Cities donate their time and talents to serve tastings of their favorite dishes. Each creation will be paired with a suggested wine and/or brew, provided by up-and-coming Minnesota wineries and breweries (brew is new to the Classic in 2016!). And while you're taking a break from indulging, browse the food-, wine-, and beer-themed silent auction, shop the wine wall, and relax to the sounds of live entertainment.
Your ticket purchase and involvement means we're closer to realizing our vision of "a world without lupus." Get your tickets today at https://goo.gl/d97syz.
A portion of the proceeds from every ticket provides a charitable contribution to the Lupus Foundation of Minnesota, who funds lupus research and provides direct support to those touched by this chronic autoimmune disease. The Lupus Foundation of Minnesota is a 501(c)(3) charity organization and has determined the value the donor receives from each ticket purchase is $40; the remainder is tax deductible.