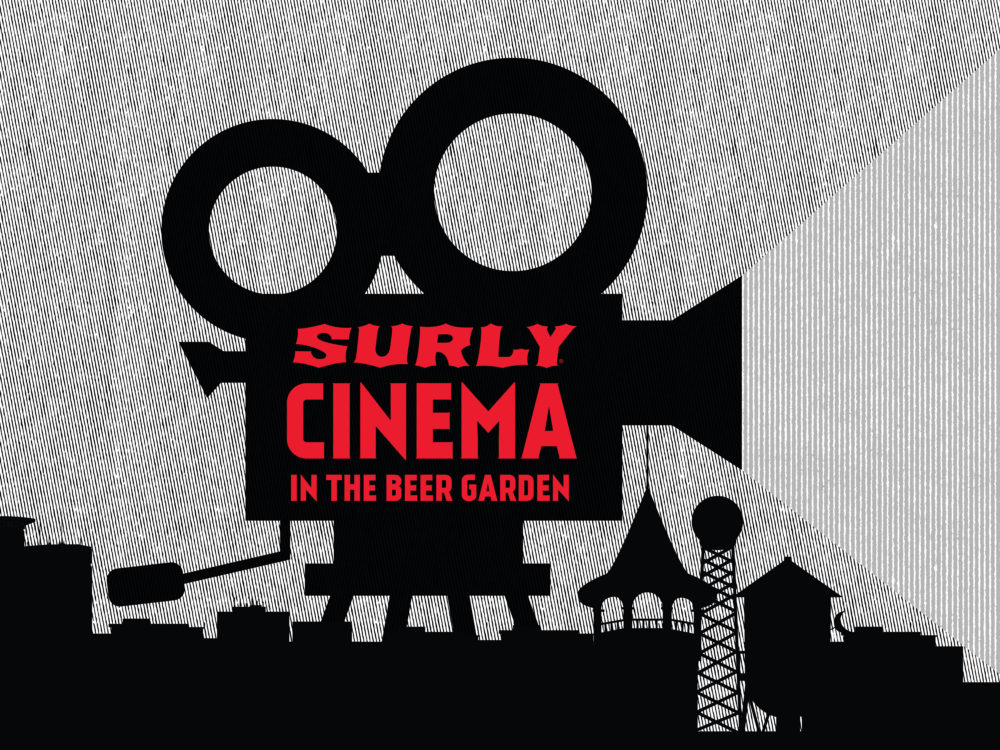 We're bringing movies back to Surly this summer. Every Monday night, Surly Cinema will be showing movies in our Beer Garden. Our theme this summer is blockbusters (and a couple that should have been). Bring your towel or lawn chair, snag some food and grab a beer from one of our conveniently located Beer Garden stations, and enjoy the show. Free to attend!
June 3, 2019 Willy Wonka & The Chocolate Factory (The Original)
June 10, 2019 Gremlins
June 17, 2019 Jurassic Park
June 24, 2019 Jaws
July 1, 2019 The Goonies
July 8, 2019 Big Lebowski
July 15, 2019 Top Gun
July 22, 2019 Dirty Dancing
July 29, 2019 Ghostbusters
August 5, 2019 Clueless
August 12, 2019 Ferris Bueller's Day Off
August 19, 2019 Raiders of the Lost Ark
August 26, 2019 Best In Show
OPENING NIGHT EXTRAS: The first 100 viewers will receive a Surly Bar, some of which will contain Golden Tickets good for a complimentary beer, a gift from the Company Store, and five grand prizes: A pair of tickets to one of this summer's Festival Field shows.