Little confession here… I like to read. Give me a comfortable chair and something from an author like London, Kerouac, Palahniuk or Eggers and I'm a happy camper. I also have a slight addiction to beer books, especially of the homebrewing persuasion. It it's a halfway decent book, there's a good chance I've either skimmed it, read it entirely or own it.
Here are three books that touch on the Minnesota beer scene in one way, shape or form. Check them out! By the time you read this, all three should be available for your purchasing pleasure.
Locally Brewed: Portraits of Craft Breweries from America's Heartland, Anna Blessing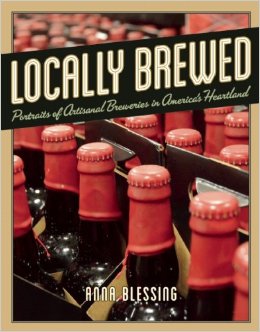 This book is a fun, fast read profiling a variety of breweries that call the middle-west their home. Blessing profiles three Minnesota breweries (Schell's, Surly and Steel Toe) and an array of other breweries form the heartland – some you've heard of and others that probably aren't even on your radar. The writing is approachable and honest, and when I put down the book, I felt like I had a good sense of the breweries featured without a lot of help from the brewery PR departments. The photography is good as well the "Brewer's Playlist" is a nice touch. Midwest brewers seem to have (mostly) good taste in music (in my book anyway), but Two Brothers wins the award for most eclectic, with selections ranging from GG Allin & RKL to Rusted Root and Amy Winehouse.
Craft Beer for the Homebrewer, Michael Agnew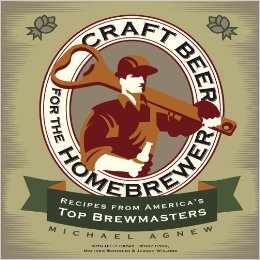 Hey, I know that guy! Michael Agnew, Minnesota's first certified glass-carboy juggler Cicerone brings us a new book that is one part homebrew recipes, one part brewery profiles and another part awesome. Michael and his band of merry beer writers profile a variety of brewers from around the country and squeeze homebrew recipes out of said brewers. Minnesotans will be happy to see both Surly and Schell's represented, with homebrew recipes for Furious and Smoke from Surly and Snowstorm (2009, Baltic Porter) and Pils from Schell's as well as recipes form the likes of The Bruery, Funkwerks, Odell, Rogue, Lagunitas and more. I've yet to brew any of the recipes from the book, but perhaps it's time to fire up the kettles. It's now clear that my attempt to clone Lagunitas' Little Sumpin' Sumpin' was WAY off. 🙂
The American Craft Beer Cookbook, John Holl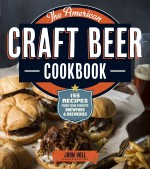 This book features a ton of recipes from a variety of breweries across the country. The book touches on every course and to be honest, a lot of the recipes in here look pretty damn tasty. One, in particular, deserves our attention. The lone Minnesota representative in this book comes from Surly Brewing Co. in the form of a recipe for Ginger-Garlic Chicken Stir Fry that begs to be enjoyed with a Saison (Cynic perhaps?). I've yet to try said recipe, but I'm pretty damn sure it'll be good. Now if they could have only tracked down Barley John's pizza recipes…