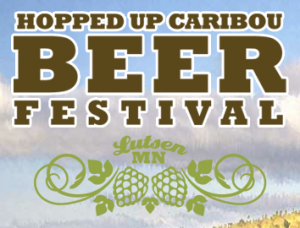 Looking for a fun excuse to get out of the Twin Cities and head north for the weekend on an adventure that doesn't involve the cabin, going fishing with your family, or barbecuing in the heat? Check out Lutsen, Minnesota's second annual Hopped Up Caribou Beer Festival July 13-15, 2012 for beer and fun all day(s) long.
Prices are $35 per person for the Saturday (July 14) beer garden or $130 per person for the weekend lodging package (prices vary depending on the number of people and the lodge). The 2- Night Stay & Dine package is sold out unfortunately, but you can still experience the rest of the beer fest!
Top 5 reasons to check it out:
There will be homegrown brewing heroes there; you get to rub elbows with the Minnesota brewing glitterati. Check it out for yourself: The brewery list
All the brewing heroes have all been hand-picked, so not only do they complement each other and their unique styles to create a larger more wonderful well-rounded experience, but you're guaranteed to like (or at least respect) all of them
You get to enjoy the sights of beautiful Lake Superior; it is the superior lake after all
It's the SECOND annual Hopped Up Caribou Beer Festival, so you know it's a good time
It's less hot up there. Cool even. Go get yourself some of that!
For more information and a detailed schedule of events, check out the festival's website