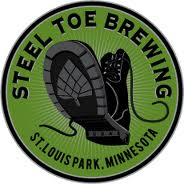 Saturday is your chance to get your hands on a bottle or four of Lunker, Steel Toe Brewing's English baleywine aged in Templeton Rye Whisky barrels. At 10am, the 2nd batch of Lunker will be available for your imbibing pleasure. Details:
~1500 bottles available
$20/bottle (includes tax)
750ml bottles corked and caged
4 bottles/person limit
Available only at the brewery
Brewery will be open 10am – 2pm on Sat. Any bottles left over after Sat will be available at the brewery during our regular Growler hours the next week. They will post quantities left (if there are any left) on Sat afternoon in case you are not able to make it out that day to pick up a bottle or two.