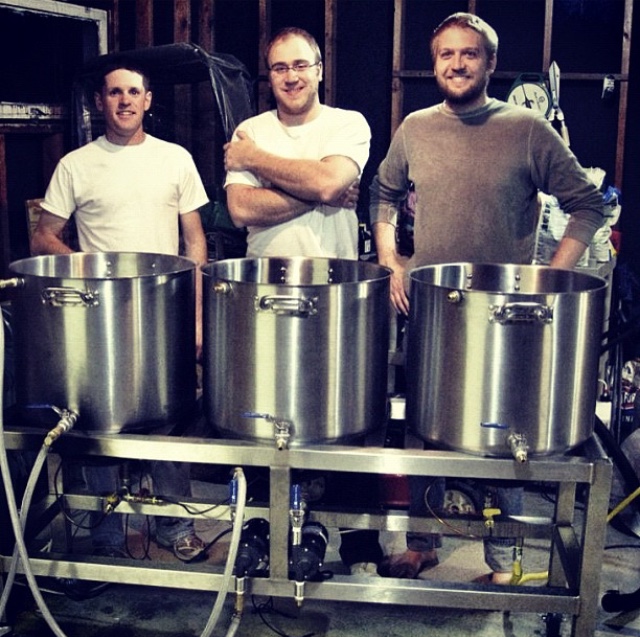 Very cool. Our friends at Tin Whiskers are celebrating their One Year Anniversary on Saturday, June 6th from 1-6pm.
1-2pm — Brewery Tour w/ Co-Founder Jeff Moriarty
2pm — Watts Wheat Wine Release! Receive a special edition glass w/ purchase while supplies last!
2-3:30pm — Hands-on Lego Robot Mural Build-off
3:30-4:30pm — Brewery Tour w/ Co-founder Jeff Moriarty
3:30-5:30pm — Meet & Greet w/ The Family Place *Donations accepted and $1 of all pints sold will be donated to them, all day!
4-6pm — Complimentary food from Rival House and beer truffles from Legacy Chocolates
Tin Whiskers has also announced that they'll expand their capacity by over 50% in July. They've seen steady growth in their first year. President Jeff Moriarty notes, "We've exceeded all of our expectations for our first year.  We plan to replace three 15bbl fermenters with 30bbl tanks in July, increasing our overall production capacity by 60%." They also plan to replace a set of bay window with glass garage doors and add a larger pilot brewing system to allow for more experimentation.
It's always fun to watch breweries grow from the ground up. Jeff, Jake and George invited me out to their basement brewery a couple of years ago. I really enjoyed that night and the samples and wished them well. It's nice to see that in less than two years, they're up and running and surpassing their expectations. Nice job guys!