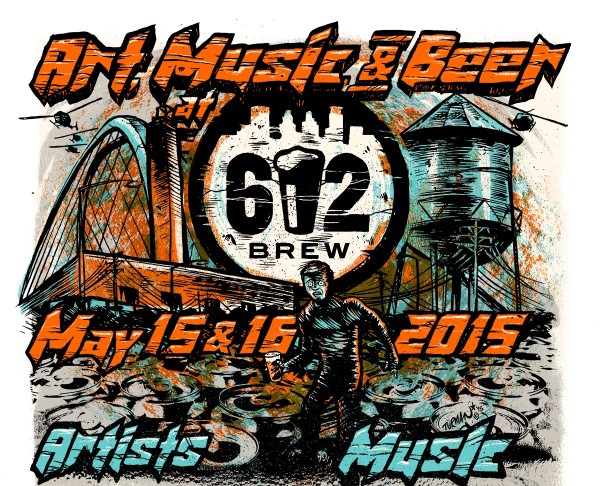 612Brew has announced that their third annual Art, Music and Beer event as part of Northeast Minneapolis' Art-A-Whirl. No surprise here, but the two-day event will include art, music, food and, duh… beer.
Thirsty? 612 will be serving up 5 of its more popular beers (SIX, Unrated, Gateway Park, Zero Hour, Mary Ann) as well as an event-only Radler and special casks.
It wouldn't be an Art-A Whirl event without some fine art folks, so Adam Turman, Dogfish Media and Garden Weasel Creations will be on site along with a huge lineup of music both days.
Hungry? NateDogs, Midnord Empanadas, Sandy's Grill, Hibachi Daruma and The Moral Omnivore will be on site as well.
Bands performing at 612Brew's Art Music and Beer event include:
Friday, May 15
Tiny Deaths
Jon Jones
The Fattenin' Frogs
July Fighter
Ash St. John
Saturday, May 16
Chris Koza
Step Rockets
Kingsview
Nathan Miller
Justin Halverson
Jonny and the Palms
The Tipsy Russell's
Loons in the Attic