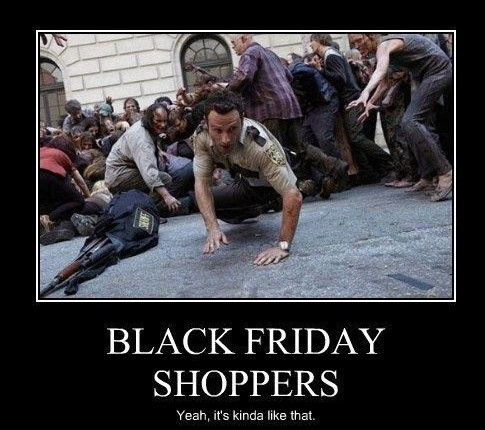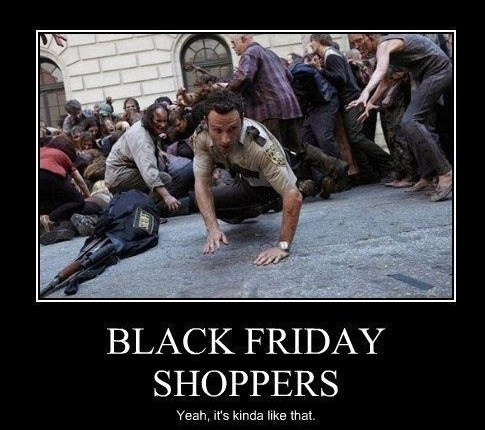 …shouldn't necessarily involve shopping. Here are a few beery options for Black Friday and American Express Small Business Saturday.
Friday: Tickets for Northern Lights Rare Beer Fest are on sale as of 10am. Not to be missed.
Friday: The Happy Gnome just tapped (11am) a taproom exclusive from Lakefront, Black Friday on, well… Black Friday. Black Friday is a bourbon barrel aged imperial stout that's never before seen the light of day outside of Lakefront. They'll also have Fuel Cafe, Imperial Brandy aged Pumpkin Ale, and India Black Ale.
Friday: SW Craft Bar (Senor Wong) is holding their third annual Imperial Black Friday, a celebration of Imperial stouts, food and live music. Beers include 2013 Surly Darkness, Indeed Rum King, 2013 Dark Horse Plead the 5th, Clon Shoes Itasca, Evil Twin Even More Jesus and more! The action starts at noon.
Friday – Sunday: As part of the first-ever European Christmas Market in St. Paul, our friends at Great Waters Brewing Co. are offering up two fun seasonal beers to compliment central European fare.
St. Martin's Wit is a cloudy, unfiltered Belgian wheat beer with orange peel, coriander and citrusy noble hopsand hints of spice, vanilla and clove. Yuletide Ale is a robust porter with coffee and toffee flavors and lactose sugar for body. Oh my! Look for mulled wine for the strange folks who don't want to enjoy these beers as well as traditional sausages, kraut, lebkuchen, marzipan and stollen from other vendors.
Saturday: Minneapolis Town Hall Brewery locations are offering a free Minnesota-made beverage with food purchase when you present a receipt for a Small Business Saturday purchase from a local, small business. If beer isn't your thing, something may be wrong with you… not that we're judging. In any case, they'll also offer Peace Coffee and Minnesota cider/guest beer/liquor selections. After all, it's all about supporting the local economy.
Fine details: They'll only accept receipts for purchases made on Small Business Saturday of this year. The customer can bring in the receipt to any Town Hall location throughout the rest of 2014. When they present the receipt, it will get punched so that it cannot be used again.