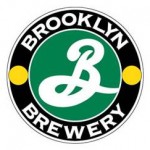 Look left, look right…  yeah. Right there. See the Event list. Yeah. In any case, we've mentioned that this week marks the rollout of Brooklyn in our market before. Follow the link and if it's your style (as it seems to be for some folks) hop on the Brooklyn train. There's many-a-stops and Frank wanted us to remind us that you shouldn't miss a visit with Steve Hindy from Brooklyn at Heritage on Monday. Read on… or just show up… 7pm at Heritage.
Before starting up Brooklyn Brewery, President and Co-founder Steve Hindy was a journalist, serving as a Beirut based Middle East Correspondent for the Associated Press. While back in the states watching the Mets 1986 championship season unfold and brewing his own beer, he convinced his downstairs neighbor Tom Potter that they should quit their jobs and start a brewery. No one has done more to promote beer and its food pairing possibilities and that passion keeps Brooklyn on the leading edge of the craft beer revolution. Today, they are a top 40 brewery in the US and also ship to Denmark, Sweden, Finland, Hong Kong, Japan and Great Britain.

We're excited to welcome Brooklyn Brewery to Minnesota and have the one and only Steve Hindy himself in store on Monday April 4th at 7PM. We'll have samples of all the brews they are bringing into the state, including their IPA, Brown Ale, Lager, Summer Ale, Pennant Ale and Local 1 & 2. Steve will also be signing copies of his book, Beer School, about his experiences starting a brewery from scratch, and the first 20 people who can read will receive a free autographed copy.