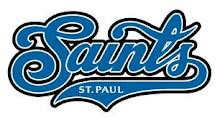 The St. Paul Saints are hosting their inaugural Craft Beer and Baseball Festival at Midway Stadium on Saturday, June 9th from 4:00 – 7:30pm. The event will feature 30+ Minnesota craft beers from Boom Island, Flat Earth, Summit, Vine Park, Granite City, Brau Brothers, Lift Bridge, Mankato, Big Wood and others.
Tickets are $35 and include: a reserved seat in the outfield, tasting glass and beer samples. The Saints are playing the Sioux Falls Pheasants that evening.
Tickets can be purchased online at SAINTSGROUPS.COM with the password Beer&Baseball or by calling Josh at 651-644-6659.