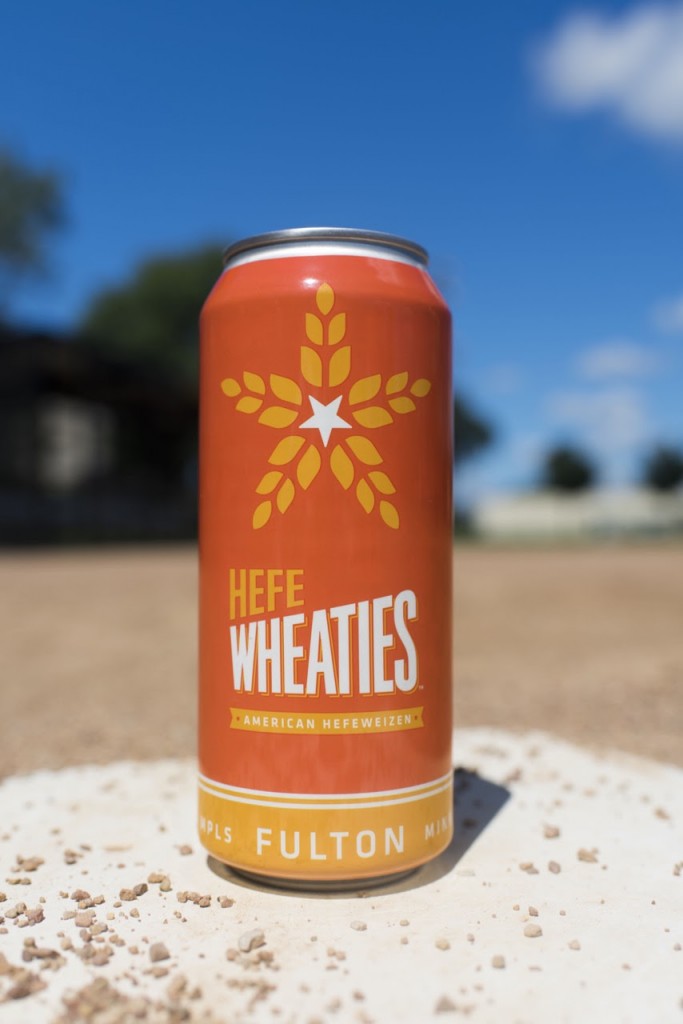 Soooo…. we're guessing you've heard a bit about Fulton's American Hefeweizen, HefeWheaties. Although no Wheaties were harmed in the crafting of said beer, the beer (just like Wheaties) is composed primarily of wheat. The fine folks at Fulton describe it as an easygoing 4.7% ABV with citrus notes courtesy of Rakau, Galaxy, Mandarina Bavaria, and Sorachi Ace hops.
And today you can try it in Fulton's taproom starting at 3pm, while supplies last. Fulton will be selling 16 oz. cans of said beer for $5. And just so we're clear, those full cans are for consumption at the brewery only, due to state law. If you're a can collector, you can certainly bring your empties home though…
In mid- to late-September you'll find this beer in retail locations in the greater Twin Cities metro. It's a relatively small run, and will likely sell out quickly. You won't find this beer outside of Minnesota, on draft at Fulton's taproom or any other outlet or in growlers. Just cans, man.