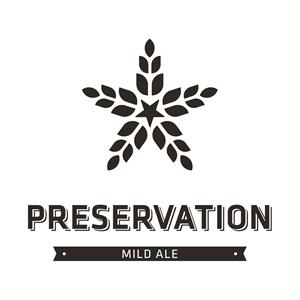 Coolio. Fulton is releasing the latest beer in their Garage Series, Preservation, a mild ale and is donating $1000 to support Friends of the Mississippi River. Incidentally, be sure to check out FMR's "Mississippi River Challenge" in July – it's always a fun paddle event.
Now nearly a forgotten style, Mild ale originates from England, where less than a century ago it represented the majority of beer brewed there. At 3.2% ABV, Fulton Preservation Mild is the definition of a session beer. Six grains, including flaked oats and Britain's prized Maris Otter, lend it a garnet brown color, silky mouthfeel and surprisingly substantial body. Preservation greets your palate with a subtle interplay of nutty, roasty, and toffee malt character. It's so easy to drink, you'll soon find yourself ordering another, and another – if our brewers haven't finished it all already.

There's more to this Mild. Preservation is named in honor of local non-profit Friends of the Mississippi River. Since 1993, FMR has worked to preserve and improve the quality of the Mississippi's waters. The folks from FMR will be joining us at the taproom launch tomorrow, and our Ful10 Fund will be donating $1,000 to support their ongoing efforts.

Preservation will be available on draft and in growlers at the taproom, and you'll also be able to find it on draft at local bars and restaurants. We won't be limiting the availability of growlers, so you can get them until we run out. Better yet, growlers will be just $10, and pints can be had for just $4 (tax included, as always). No bottles this year, unfortunately.