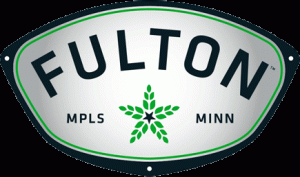 If you're still looking to make Valentine's Day plans you may want to consider heading over to Republic Seven Corners for their beer pairing dinner with Fulton. This will be the fourth consecutive year that they've teamed up and at $35 a person, it's pretty reasonable. The dinner will take place on Sunday, February 14th from 5 PM until 10 PM. You'll want to make your reservations by either calling 612-338-6146 or hit them with an email at republicoperations@gmail.com. Check out the menu below.
Lonely Blonde – amuse bouche
Apple Brie Gougère
300 IPA – 1st course
Charred Brussells Sprouts buttery potato fondue, citron verjus
or
Sea Scallop mango salsa, basil-mint granita
Worthy Adversary Russian Imperial Stout – 2nd course
Portobello Mole black beans, rice, avocado
Or
Coffee Marinated Flank Steak smoked baby potatoes, chimichurri
Patience Barleywine – 3rd course
Caramelized Apple Bread Pudding malted-vanilla bean crema
Or
Barleywine Cake butterscotch, poached pear, almond crumble
Cheers!