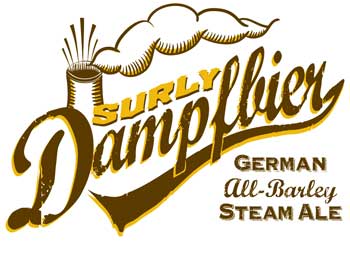 Here's another cool event to throw into this weekend's rotation – Kramarczuk's Kielbasa Festival. "Meat Us In Nordeast." The Kramarczuk's parking lot will be tented and they'll have live music and family entertainment as well as Kramarczuk's always awesome food as well as local & European beers on tap for your drinking pleasure. Also, this year Kramarczuk's will receive a proclamation from the City of Minneapolis proclaiming the day, "Kielbasa Day," in Minneapolis.
Bonus: Surly Brewing Company brewed a beer for this event, Dampfbier, a German style beer that's was once popular n southeastern Bavaria near the Czech border. According to a BYO profile, Dampfbier is "an all-barley ale, brewed mostly in the summer. It is medium-bodied, very gently hopped, low in effervescence and, by German standards, warm-fermented at slightly above 70 °F. It is made with a standard Bavarian Weissbier yeast, which gives the beer a slightly phenolic aftertaste." Dampfbiers aren't entirely common, but if you were lucky, you may have tried Schell's take on it when they released their 150th Anniversary Series of beers.
Kielbasa Fest runs from 5-10pm Friday and 11am-10pm Saturday. Check it out!
215 East Hennepin Avenue
Minneapolis, MN 55414
www.kramarczuk.com