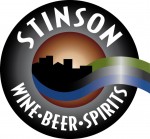 Stinson Wine, Beer, and Spirits is celebrating its Grand Opening by offering numerous tastings and sales throughout the week. Stinson is a new store in northeast Minneapolis started by two wine guys and a beer guy who decided to strike out on their own after years of working for others in the industry. We wish them well!
2315 18th Ave. NE in Minneapolis
(Right behind the Quarry Shopping Center next to Jimmy Johns)
Events:
Wed. Sept. 19th – 4 to when the cellar has dwindled p.m. This will be our cellar/limited release tasting night with Daniel our beer dude. Yes we have a cellar 🙂 Yes, there will be a couple great and limited beers open! And if you've ever met Daniel you'll know that, yes, you will here dude like 5 times during the tasting!

Thurs. Sept. 20th – 4-7 p.m. Brent from Great Lakes will be pouring their spread that offers everything from warm weather refreshment in Dortmunder Gold to a chilly weather warmer in Edmond Fitzgerald Porter. Who knows what the weather is gonna be?
Friday Sept. 21st – Brian one of the owners of our local Fulton Brewery and Sean of Lagunitas will both be celebrating the weekend beginning by pouring some of their fermented wares! We will be welcoming as well the owner and operator of North Shore Distillery to share their fine vodkas, gins, aquavit and even an absinthe!
Sat. Sept. 22nd – Cider and Meads! We will have a variety of ciders and a couple mead open from the familiar to the extremely funky and esoteric!