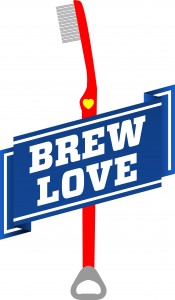 Brew Love is an annual beer tasting event at the Metropolitan Club at Target Field. This year's event takes place on August 2nd. The goal of the event is to raise funds for the Ronald McDonald Care Mobile, a dental clinic on wheels that delivers quality dental care directly to under-served children in the 14-county Twin Cities metropolitan area.
Brew Love participants sample a variety of regional, craft brews and enjoy food pairings. Summit, Granite City, Cold Spring, Schell's, Lift Bridge, Mantorville, Finnegans and Crispin Cider have all been a part of this event in the past.
Tickets can be purchased here here – $25 for the beer tasting or $50 for the beer tasting coupled with food pairings. Event schedule forthcoming.
UPDATE: In addtition to the above mentioned breweries, others that will be participating are: Flat Earth, Fulton, Lucette and Surly.
As for the food, it will include: prosciutto wrapped melon, Bavarian pretzels with cheese, walleye cakes, bruschetta and more.