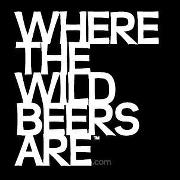 Where the Wild Beers Are 2012 is quickly approaching. If I remember correctly, this is their fifth year in Minneapolis. This year's event will take place on Saturday, Sept. 29th from 11-3pm at Republic in Minneapolis.
This isn't your typical beer festival, it's a collaborative effort where fans of the funk and bacti-curious people come together to share and celebrate the often rare and certainly unconventional wild and sour ales. These beers have been produced for hundreds of years; but after shriveling to near extinction in the age of pure yeast cultures, they are on the rebound due to artisan brewers and enthusiast imbibers like you.
Register now. Registration is $10+ one or more bottles of sour/wild/farmhouse beers to share.
For every 750ml of beer contributed, you'll get 10 drink tickets (approx. 1 drink ticket per 2.5oz contributed, multiple small bottles are fine). They offer extra samples and priority pours for people who are willing to share hard to find bottles. There always is a wide variety of quality beer to sample!