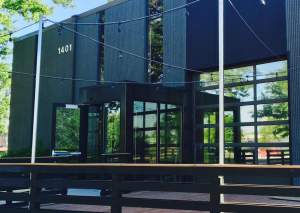 Two new taprooms Saturday?
Pryes Brewing Co. made their debut in the Twin Cities nearly three years ago. Brewer/owner Jeremy Pryes started with just one beer, Miraculum, which he first brewed professionally at the old Lucid (North Loop BrewCo) facility in Minnetonka under an alternating proprietorship model. You nerds playing along at home may recall that both Badger Hill and Bad Weather Brewing got their start there as well. This Saturday, you'll be able to enjoy Pryes Brewing beers at their Near-North neighborhood brewery at 1401 West. River Road in Minneapolis. As others have espoused, they have "plenty of parking," but if you ask this bike dork, it just seems right to bike to the brewery. Bonus (big bonus, really), there should be some excellent food coming out of the kitchen at Pryes Brewing as well… according to our friend Dara, they've built a full-on commercial kitchen with Red Wagon at the helm for the first three months. Things are looking good. Congrats Pryes!
Pryes Brewing Taproom Grand Opening
Saturday, June 17th, 11am – midnight
Regular taproom hours: Thursdays 4-11pm,  Fridays 3-midnight, Saturdays 11-midnight
1401 West River Road N, Minneapolis, MN 55411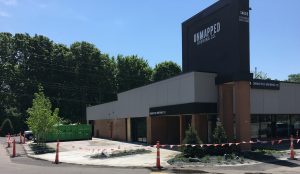 Unmapped Brewing Company will also have a soft opening on Saturday. Unmapped has quietly been building out a brewery in place of the century-old Kraemer's TrueValue Hardware in Minnetonka. Minnetonka's first taproom is located near the intersection of Excelsior Blvd. and Eden Prairie Road, not far from Gold Nugget. Husband and wife team JD and Megan Park are Minnetonka natives and aim to offer a "year-round lineup of flagship 'Belgian & Stateside Ales'" as well as a variety of other special and limited-release beers.
At the helm of the brewery is our old friend Derek Allmendinger (@lutherhaus) who was an old-school Minnesota beer blogger and homebrewer.  Derek went to brewing school and then jumped into professional brewing, cutting his teeth at Summit Brewing, Schell's, Surly and Excelsior Brewing. Derek brings a wealth of experience to this new brewery and we're excited to see what he cranks out at Unmapped!
Unmapped Brewing Company
Opens Saturday, June 17th, noon-11pm, Sunday noon-8pm.
Regular taproom hours starting June 20th: 3-10pm Monday-Thursday, noon-11pm Friday and Saturday, noon-8pm Sunday
14625 Excelsior Blvd., Minnetonka 55345