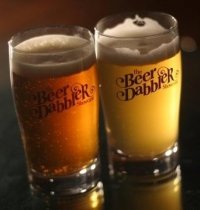 There's a bit of a chill in the air today, so what better time than the present to start thinking about this Winter's only outdoor beer festival, Beer Dabbler Winter Carnival in Lowertown St. Paul, at the Farmer's Market Lot on January 26, 2013 from 3:30pm – 7:30pm (doors open at 3:00pm).
Over 100 breweries will be present, sampling 300+ beers along with live music, home brew contest, silent disco, and best dressed of the fest contest! Tickets are $35 in advance or $45 at the door. In its fourth year, this event has sold out in advance the past two years.
Tickets go on sale November 6th!