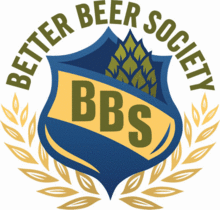 This is the first in a series of blind tasting events all designed to challenge and educate your palate. Better Beer Society aims to get you thinking and talking about the aromas and flavors that you are experiencing, as well as get rid of any preconceptions one may have about certain beer styles.
The theme for this first event will be showcasing the main ingredients of beer. (water, malt, yeast, and hops)
It will begin with a beer brunch at Stub & Herbs starting at 11am, which will be paired with a few selected (sample size) beers chosen to compliment the food. Immediately following, they will begin with the (4) sessions.
They will have hand selected 27 special taps for this event. You won't want to miss these!
All guests will be given notepads and encouraged to take notes, and fill in their guess as to what they think each beer is.
At the end of the day they will do the big reveal, unveiling each brown bag one at a time. The winner with the most correct answers will get a very special prize package!
The $25 ticket price includes: Beer brunch and 13 (3oz.) beers.) Additional samples and small plates available for purchase at bar.