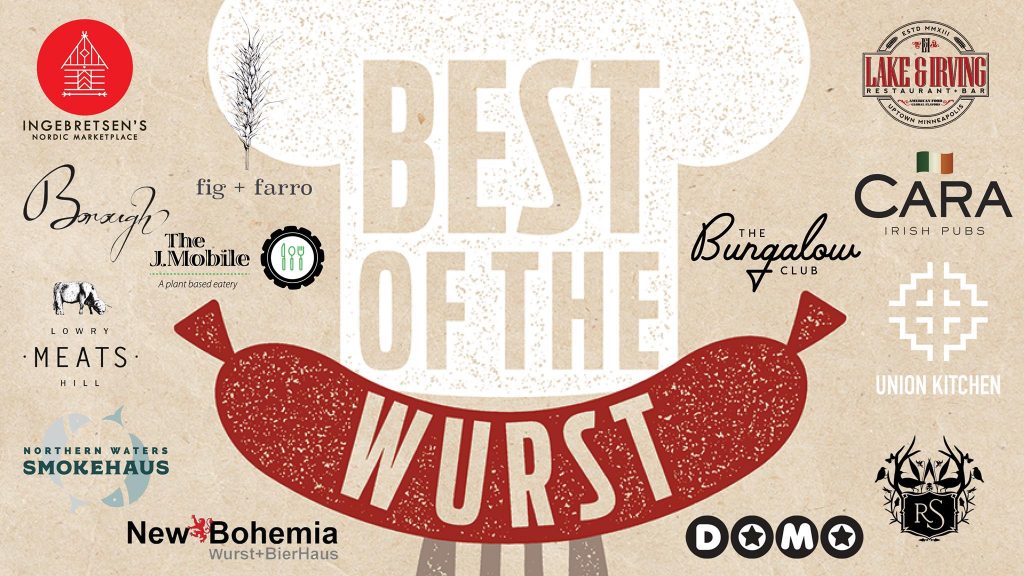 We'd be remiss (or just lazy as per usual) if we didn't mention that Sunday The Best of the Wurst takes place at Sociable Cider Werks. We'll hold off on sharing our wurst jokes and get right down to the details. If you're into sausage parties, then this is the shindig for you! Tickets range from $25 to $75 and feature a plethora of sausage samples as well as craft beer and cider from Sociable and August Schell Brewing Company. Schell's will be serving their seasonal favorite, Oktoberfest as well as their 1905 VT and Witbier. They may also be sharing some of the collaboration beer they created with Sociable this past summer.
Church of Cash and Alex Rossi round out the event with some fine pluckin' and a'strumin' and the event wraps up with the crowning of the Sausage King/Queen of Minnesota (I just made that up, feel free to use it) – the "Best of the Wurst" determined through ranked choice voting.
Sunday, Sept. 23rd, 2-6pm.