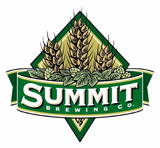 This should be really cool. Let your inner beer nerd meet your inner art nerd! (I'm right there with you…)
Wet your whistle and wade into beer history in this extended CrossTalk featuring Summit brewer Eric Harper and food historian Jeffrey Pilcher from 6:00-8:30pm January 31st at the Target Wing Reception Hall of The Minneapolis Institute of Arts.  Taste a Tudor-style ale created by Harper and brewed by Summit in honor of the MIA exhibition, "Supper with Shakespeare." Learn about archaic beer recipes, brewing history, and the resurgence of craft brewing. Top off the evening with your own insights and questions.
$10; $5 for MIA members. To reserve tickets, call (612) 870-6323 or reserve tickets online.