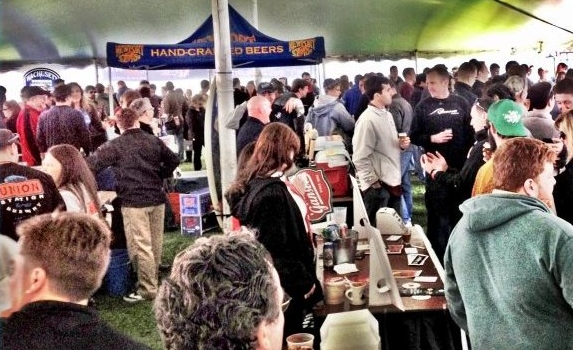 Beer Festival – You are the Judge
The Lakeville Lions "Brew Battle" returning for Lakeville's 50th Panoprog Celebration Saturday July 9, 2016 on the South Lawn of the Lakeville Area Arts Center @ 20965 Holyoke Ave, Lakeville, MN 55044
All Brew Battle participants are Judges. Judging by participants will determine category winners as you vote for your favorite Brewer. Up to 30 Brewers will be sampling 100 types of brews.
Ticket Information: $30 in advance, $35 at the door. Doors open at 11:30am, Brew Battle serving begins @ 12:00 N. Designated Driver Tickets available for purchase. Voting concludes @ 2:45pm, winning Brewers announced at 3:00pm and will conclude event. Entertainment provided by Dave Hudson. Food available for purchase on-site. Ticket price includes Panoprog Button Cost
Proceeds from this Lions Club fundraising event will support the Lakeville Land of Amazement 2.0 project.
Event ends at 3:00pm and parking will be restricted due to Grand Parade being held at 5:30pm Saturday Evening. Please plan ahead so you can be at the event on-time.
Contact lionsoflakevillemn@gmailcom with questions.