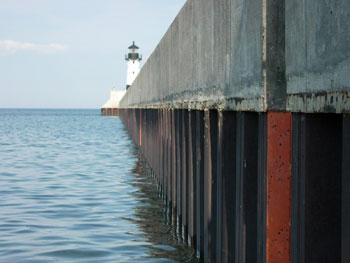 The coast of Lake Superior offers not only breathtaking views of one of the most famous Great Lakes, but also a bounty of undiscovered, cutting-edge breweries waiting to be explored.  Come get a taste of the North Shore as we tap into some of the finest breweries in the Land of 10,000 Lakes.  Duluth was recently deemed The Craft Brewery Capital of Minnesota, and we are excited to sip our way through this memorable city with you.
Our GetKnit Gurus will help you get a jump start on the day with a sunrise breakfast of pastries and our first "brew" of the day – coffee.  A deluxe motor-coach will then whisk us away to the North Shore.  Upon arriving in Duluth, we will make our first stop at Bent Paddle Brewing Company – a brand new, state of the art brewery, where we will get a taste of the day to come with signature beer tastings and an exclusive behind-the-scenes tour.
From there, we'll travel to Canal Park Brewing Company, where we will fill up with several more tastings and a hearty beer-inspired lunch.  Options will include a Brewskie (WI-made bratwarst), classic cheddar cheese burger with fixings, chicken and cheese sandwich, Pub Wing Dings, or a plantain burger.
After re-fueling, our crew will make our way to the new site of Castle Danger Brewery, a one-of-a-kind brewery who makes their mark on the local brewery scene by serving up "dangerously" good ales.
Next, Lake Superior Brewing Company will welcome us with another round of tastings to be complemented by a brief lesson on the history of brewing in the North Shore region.
From there, we'll continue on to Carmody Irish Pub, located in the historic Port-Town District of downtown Duluth to taste some of their superb dark stouts and seasonal brews.
Before making the journey home, we'll stop by Tycoons Alehouse and Eatery to savor our last few tastes of the day along with a delectable dinner.  Options including Fish n Chips, Bacon Gouda Mac N Cheese, Salerno Pasta, Starfire Braised Port and Swedish Meatballs.
Between the thirst quenching beer tastings from the six North Shore breweries and the mouth-watering meals at some of Duluth's finest eateries, you will have countless opportunities to purchase pints, growlers, and souvenirs to help remind you of this day that left you feeling good and "hoppy."
Meet-Up Location
2750 Cleveland Avenue
Roseville, MN 55113
Time
8:30 AM – 10:00 PM
note: please arrive 20 minutes early for check-in
Featured Local Partners
Bent Paddle Brewing Company – Duluth, MN
Canal Park Brewing Company – Duluth, MN
Lake Superior Brewing Company – Duluth, MN
Castle Danger Brewery – Two Harbors, MN
Carmody Irish Pub – Duluth, MN
Tycoons Alehouse and Eatery – Duluth, MN
Must be 21+ to attend event |  No cancellations or refunds |  May transfer your ticket to another individual that is 21+ |  Ticket is good for one individual  |  Event is rain or shine  |  In the case of cancellation you will be notified 24 hours before the event for a full refund