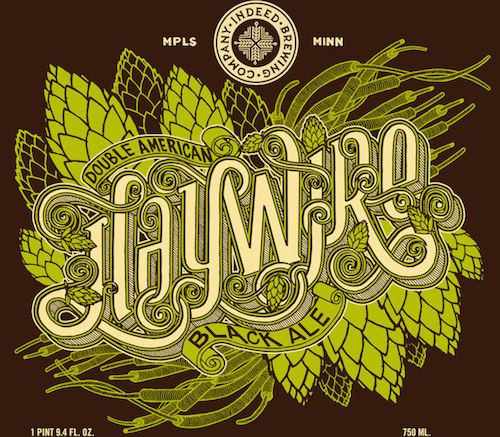 Join us for at Republic 7 Corners as we release 2015's HAYWIRE Double American Black Ale.
Prepare for your palate to be victimized by Haywire, a Double American Black Ale brewed with 10-pounds of hops per barrel and a special process using hopped wort as mash water. Centennial, Citra, El Dorado, and Sorachi Ace hops fill this beer with notes of citrus, and sappy pine, while the malt brings hints of toffee, coffee, and cocoa.
In addition to the release of Haywire, Republic will be serving up a special flight for the evening, featuring Haywire, Haywire Cask, Midnight Ryder Nitro, and Espresso Midnight Ryder. Republic is also tapping Wooden Soul #1, Mexican Honey, Mexican Cousin, Hot Box, Let It Ride, Day Tripper, and our Derailed Series Bock.
Haywire will be bottled and released to select liquor stores for off-sale starting on Tuesday, March 24th, and released in the Indeed Brewing taproom on the following Wednesday, March 25th, where you can also buy 750 ml bottles. Haywire will also be on draft at select bars and restaurants for a limited time.
For more information about Indeed Brewing Company, visit indeedbrewing.com.