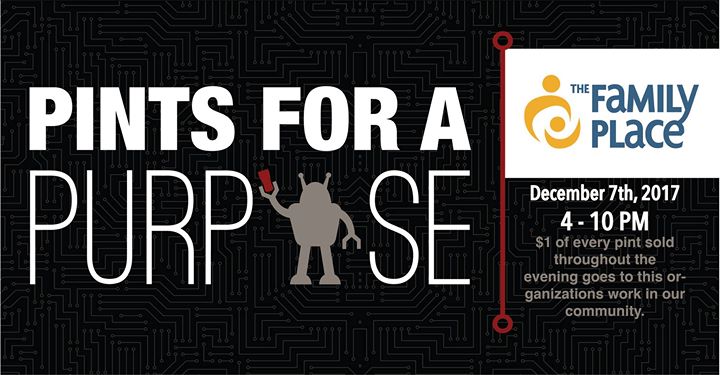 On December 7th, our Pints for a Purpose recipient is The Family Place. We are proud to support this local organization, and all night long, $1 of every pint sold goes towards their work in our community. Join us!
About The Family Place:
The Family Place (TFP) was incorporated by the State of Minnesota as a 501 (c) (3) organization on May 10, 2001 and opened its doors on October 1, 2001. The organization was created after an unmet need was identified by its founder, Margaret Lovejoy, who at the time, was head of Project Home, a night emergency shelter through The St. Paul Council of Churches; the problem was that there was no safe, appropriate place for families with children staying in the emergency overflow night shelter program to go during the day in Ramsey County.
Parents with children in tow would ride the transit system or occupy public places such as parks and libraries, until it was time to go back into night shelter. This was unacceptable. Using her retirement fund, Margaret Lovejoy established The Family Place.
Today, it remains Ramsey County's only day center for homeless families. Because of another more serious problem (repeated and generational homelessness) on the rise in many American cities, Margaret Lovejoy has added new programming to her organization.
The new mission is not only going to provide for the basic needs, but to include educational-based programming for both the adults and children. The outcome will be more confident and successful individuals with improved skills in family management, parenting, personal physical, mental care, health and wellness, improved community relationships, and many others to tackle life's mounting responsibilities.
Please become a part of The Family Place's solution to homelessness: the community is only as strong as its weakest member.