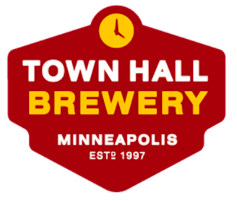 Town Hall Brewery celebrates its 21st Anniversary the week of October 15, with events and specials including beer releases and its annual Anniversary Beer Dinner. Stop down to celebrate the past and toast to the future at Town Hall Brewery.
Anniversary Week Schedule:
Monday, October 15: Triple beer release—6 Hour Tour, Mango Mama and Anniversary Ale available on tap and in growlers.
Tuesday, October 16: Anniversary Beer Dinner (reservation only), 7 p.m. — Specialty food items paired with featured beers.
Wednesday, October 17: Blackbarrel Gold release, flights of single barrel whiskeys, and the unveiling of our Bourbon Barrel Aged Maple Syrup. The evening will also feature a flight sampler which will include four drinks: Blackbarrel Gold; a cocktail shooter of the drink that inspired Blackbarrel Gold; a cocktail shooter made with the new Bourbon Barrel Aged Maple Syrup; and a sample of the syrup itself.
Thursday, October 18: Throwback night with special guest, our founder, Pete Rifakes, behind the bar. Throwback menu items will be available along with throwback beer pricing.
Town Hall Brewery is located at: 1430 S. Washington Ave., Minneapolis, MN, 55454.