You may have missed the news about New Bohemia Wurst and BierHaus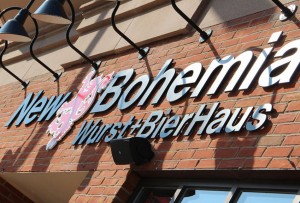 opening last month in Nordeast. Well PAY ATTENTION, because they're making a splash with beer and sausages galore.
And if you need any more reason to check 'em out other than 30 beers on tap and 15+ sausages (including rattlesnake and alligator!), tonight they are tapping their inaugural firkin, Pumpkin Spiced Isolation Ale from Odell.