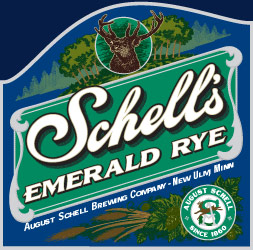 Per Laura at Bryant Lake Bowl with a reminder from the guy who makes the stuff, the Schell's Emerald Rye release party is happening tonight at 5pm.
Just had a meeting with Shawn from Schell's and I'm happy to announce that the official Release Party will be on Tuesday July 17th at 5 Pm at the Bryant Lake Bowl! We will have $4.00 Pints till 6 then $5.25 after that. Pints, Prizes, food, brewery reps and fun times! Hope to see everyone!
Cheers,
Laura
If the feedback that I heard about it last night is any indication, it's a pretty unique beer that you're gonna want to try as soon as you can.
Get out there and check it out!