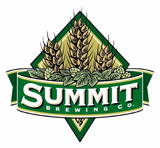 Join Summit Brewing Co. on Tuesday, October 7th at 6:30pm for a five-course at the Edina Grill. Summit founder Mark Stutrud will be on hand to guide you through the following courses:
Crab, dill, and avocado crepes paired with Pilsener
Jumbo prawn tempura with rice vinegar glace paired with Extra Pale Ale
Pan Asian turkey meatball stroganoff with egg noodles and coconut curry sauce paired with India Pale Ale
Oktoberfest brine soaked pork medallions with mustard jus and bleu cheese crust paired with Oktoberfest
Espresso Pots de Creme with Oatmeal Stout
All of this for $55! Call 612-202-7703 for reservations.