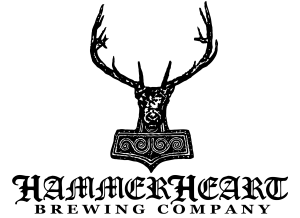 Friday at 4pm, another new Minnesota brewery opens its doors. HammerHeart Brewing made their debut at All Pints North in Duluth a couple of weeks ago with some nice beers, among which was a smoked IPA. If you didn't join us in Duluth, fear not…  Starting at 4pm, if you get your ass out to Lino Lakes, you can check out their beers. The lineup is said to include some beers that didn't make their way to APN as well as a couple of collaboration beers brewed with former Haand Bryggeriet head brewer Andreas Riis. …and of course they're appealing to the coffee lover in me with a coffee stout brewed with coffee from Flamenco Organic. No growlers just yet folks… patience.
Congrats HammerHeart! Best of luck!
HammerHeart Brewing Co.
7785 Lake Dr.
Lino Lakes, MN 55014
Direction Notes: For those of you coming to the brewery on 35W, the exit to take is #36, or Hwy 23, NOT the "Lake Dr." exit you see if you are coming from the South. Once you exit, go North on Lake Dr/Hwy 23 a little less than a mile, and we are on the left, flag is flying high. If you reach "The Tavern", formerly Millers, you have gone too far, turn around.