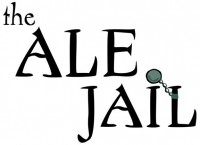 Happy Birthday to The Ale Jail and The Wine Thief! They'll be celebrating the second year of The Ale Jail and the seventh Year of The Wine Thief with a party and a half! Stop by the store on Friday, Sept. 14th from 4-7pm to help celebrate!
They'll have representatives from 20+ breweries and 9 wine distributors, all pouring great samples in the back parking lot. The Blue Door Pub will be on site selling burgers as well. If you're not 21, don't even think about showing up (unless, perhaps, you're in a baby Bjorn…)
Beer nerd bonus, Kurt Widmer, one of the founders of Widmer Brothers Brewing will be on site for the event. Cheers!
Participating Breweries (Subject to Change):
Surly
Indeed
Bells
Lagunitas
Dave's Brewfarm*
Olvalde Farm and Brewing*
Brau Brothers
Tallgrass
Odell
Brooklyn
Grand Teton
Deschutes
Rush River*
New Belgium
Furthermore*
Epic
Schmaltz
Lakefront
Artisinal Imports
Widmer*
Cider/Kombucha:
Crispin
Deane's Kombucha*
*Brewmaster Present
Wine Distributors:
Grape Beginnings
Paustis
The Wine Company
Cat and Fiddle
Worldwide Cellars
Vinocopia
Bourget Imports
Phillips
New France