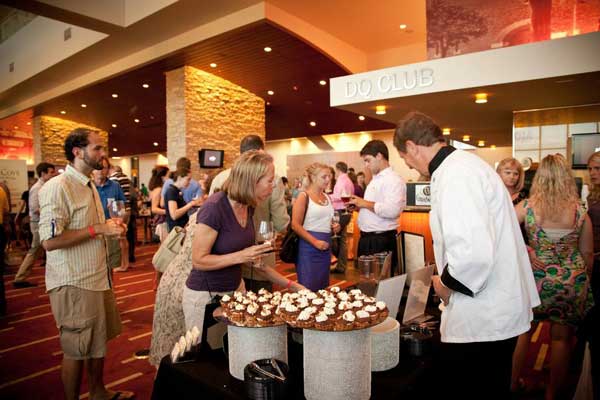 Eat Local, formerly the Twin Cities Originals, will open doors to the Taste of Eat Local event on Thursday, July 24, at TCF Bank Stadium for a culinary tour of favorite local dishes and new flavors from member restaurants.
The event offers 13 signature dishes from a variety of great local chefs, each perfectly paired with beer or wine. Now in its 9th year, event will feature a variety of sampling opportunities, including beer from Great Waters Brewing Company, wine from Chateau St. Michelle, cocktails from both Southern Wine and Prairie vodka and gin, and coffee from Morningstar Coffee.
"Not only can guests win multiple prizes, but each will be lead on a culinary journey through some of the most exceptional cuisine in the area," said John Ryan, president of Eat Local and general manager of McCoy's Public House. "The Taste event gives Eat Local member restaurants in the Twin Cities the platform to continue delivering the unique flavors and high-quality food we are proud of. It is a vibrant summer event all food-loving Minnesotans can enjoy."
Attendees who fill out the Best in Show ballot will be entered in a drawing to win a $100 gift card to any Eat Local member restaurant or one of many gift baskets. Live entertainment will be provided by local band High & Mighty.
A portion of the proceeds will benefit Eat Local's charitable partner Memorial Blood Centers, who will offer complimentary blood-typing at the event and share information about its upcoming Pint for a Pint promotion that combines drinks and donations.
The event takes place from 6-9 p.m. in the DQ Club Room at TCF Bank Stadium. Tickets $40 and available here: click me.
Participating members:  Afton House Inn, Barker's Bar & Grill, CURRENT, David Fong's Restaurant, Eden Avenue Grill, Great Waters Brewing Company, Lake Elmo Inn, Luci Ancora, McCoy's Public House, San Pedro Café, Santorini, Swirl My Wine and Woolley's Steakhouse.