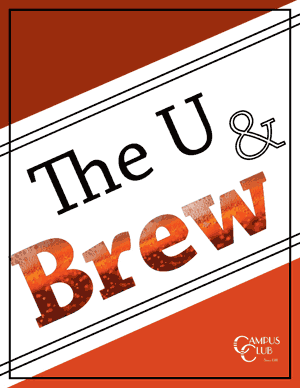 This sounds like fun… on Thursday, June 27th from 4-7pm you can meet local brewers who are U of M alums! Lucid Brewing  –  Fulton Brewing – Badger Hill Brewing – Bad Weather Brewing – Excelsior Brewing – Indeed Brewing –  Pour Decisions Brewing
Sample their beer. Learn about the U's Barley and Hops programs. Enjoy appetizers. Win a raffle prize.
Co-sponsored by the Office of Business Relations, the Growler, and the Beer Dabbler.  $25 Call Phil at 612-625-1442 to RSVP.
Campus Club 4th Floor of Coffman Union