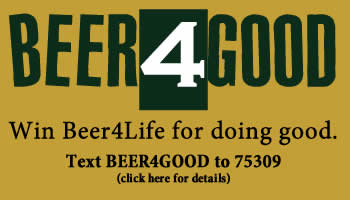 Awesome. It's always cool to see folks in our brewing community give back, and Northbound Smokehouse is doing just that in celebration of their first anniversary. The brewpub that initially offered up beer for life for a $1000 contribution to their Kickstarter campaign now plans to donate a Beer4Life membership to two different charities in the 55406, 55407 and 55417 zip codes. You can pick your favorite by texting BEER4GOOD to 75309 (Msg. & data rates may apply) and replying to the bounceback message with your charity of choice by August 9th at midnight.
"Our first year has been amazing. We're thankful for our community that supported us. This is our way of supporting the charities that support our community." ~Northbound's Jamie Robinson
The final two charities selected will set up raffles that will be sold at the brewpub and other locations in the area. The winner will be picked at random at a special event on Sunday, September 22nd at Northbound.
"We expect that once word spreads, there will be a lot of nonprofits pressing their supporters to vote," said Amy Johnson, co-founder of Northbound. "They're welcome to. We'll be covering the raffle costs for the two charities to ensure that 100% of the funds raised go to them."