Apologies to the Dayton brothers, but I'm calling us the Midwest for this one. I started with an idea, made difficult decisions and, admittedly, stood on the shoulders of others to choose seven beers from Minnesota, Wisconsin and Missouri to taste-test and crown one winner.
Why, though? Glad you asked.
In 2016, Paste magazine did a taste test of 62 of the best Pilsners from around the country and my interest was piqued because I could feasibly get my hands on the top two: Summit Keller Pils and Urban Chestnut Stammtisch. 1,2 I wanted to put them to the test myself, and so it began.
Beer Selections:
Missouri:
4 Hands Brewing City Wide Pils 
Urban Chestnut Stammtisch
A friend was headed to St. Louis at the right time, so I arranged to get some cans of Stammtisch and, since they were down there, some City Wide Pils from 4 Hands Brewing — a favorite brewery not distributed here.3
Wisconsin:
Ale Asylum 12oz Curl
Door County Clawhammer
I had sampled Ale Asylum's 12oz Curl this spring and I was impressed. I asked Wisconsin beer authority, Chris Drosner (@WIbeerbaron) for a second opinion and to recommend another for the "competition". He concurred with my opinion on 12oz Curl and offered-up Clawhammer as another.4
"Both are on the German side of the line," Drosner told me, "but Claw is a little more robust, Curl a bit more delicate…"
Minnesota:
Fair State Pils
Summit Dakota Soul
Summit Keller Pils
The Growler did the yeoman's work of sifting through local Pilsners for me.5 Twenty-five local ones were taste-tested and judged by BJCP judges — probably wise to trust them. Their winner was Fair State Pils, also a choice of MNBeer staff who also chose to include Summit Dakota Soul.6,7
Other states were not ignored. Iowa and the Dakotas, it was concluded, don't offer much in this style and Illinois? Well…that was a pool I simply didn't want to wade into.
Who and How:
All beers we sampled were purchased retail; no freebies in this round.8 Sampling was blind and included four individuals: one BJCP judge, myself, and two beer enthusiast friends.9 The methodology was loosely based on the BJCP scoring guidelines. Loosely, in that we awarded points in their five categories — Aroma, Appearance, Flavor, Mouthfeel and Overall Impression — adding up to 50 possible points. These were not judged to style alone; I'd hoped to get actual impressions of the beer versus focusing technical merit.
The Results:
7th: Door County Clawhammer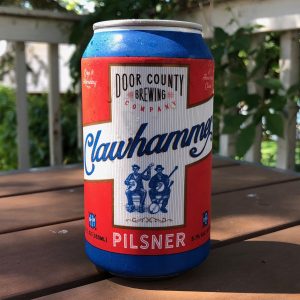 Flavor was there with this one, but our sample lacked carbonation and that ended up being it's downfall. Unfortunate, because I like Door County. I'd try it again
Notes:
"Too little carbonation. Decent balance…could be much better if the carb was there."
6th: 4 Hands City Wide Pils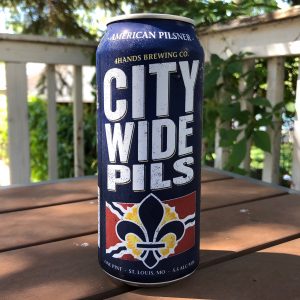 Another low-carbonation beer. Oxidation possibly present here too.
Notes:
"Light Body, low carbonation"
"Probably would prefer shotgunning over drinking"
5th: Ale Asylum 12oz Curl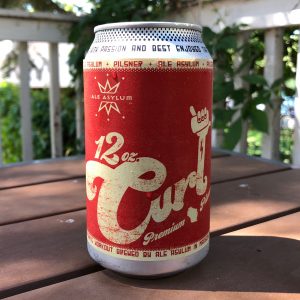 This one had the most interesting aroma. Overall, consensus said it was good, but could be better. Perhaps it's not trying to take over the world, though.
Notes:
"Flowers, honey and spice. Very complex aroma."
"Nothing really stands out, but very drinkable."
"Could easily drink 8-10 of these, possibly at a show at the Triple Rock"
4th: Fair State Pils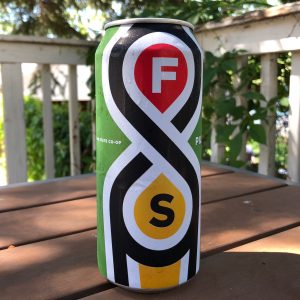 Probably the most widely-varied responses here. Aroma notes ranged from "faint" to "pond water". Balance seemed to be there, but it seemed to be built for volume consumption.
Notes:
"I want more Pils malt, it's just too dry and bitter."
"Less bready and more drinkable"
"Could easily drink 6 on a hot day and probably still ride a motorcycle."
3rd: Urban Chestnut Stammtisch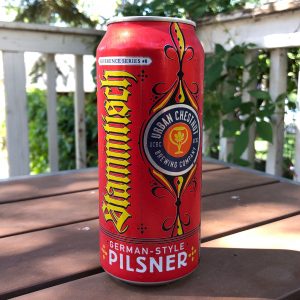 This one seemed to be the best German Pils of the bunch — Spicy and clean. If you're a fan of Schell's Pils, this is likely your next-level beer.
Notes:
"Not enough Pils malt for me. Bitterness & dryness."
"Bolder than the others and dry. I like it."
"Baseball game — i.e. the "nice" beer at a 1990s Twins Game"
2nd: Summit Keller Pils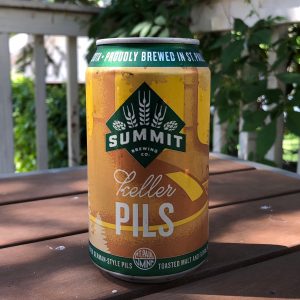 All around solid. This one performed about as well as expected; pleased everyone without ruffling any feathers.
Notes:
"Well-built and pleasant to drink."
"Light, crisp, bready"
"Every feature is calculated and spot-on"
1st: Summit Dakota Soul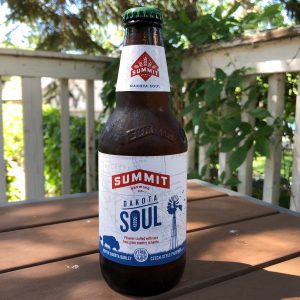 Acknowledging the risk of looking like we're glad-handing Summit, first by including both their Pilsners and then placing them 1-2…this was indeed the clear winner. Drinkability became the deciding factor here.
Notes:
"Very pleasant and good-drinking. Sign me up for a case."
"Highly drinkable and flavorful."
"Yes."
There you have it! Official opinions from people just like you. There are great Pilsners we did not review, so I encourage you to get out and try them. Pilsners (and lagers in general) have less room to hide imperfections and if someone can brew you a good one, that's a good sign.  
1
Summit's other Pilsner at the time — aptly named 'Pilsner' — is no longer brewed but placed 13th. Surly's 'Merica came in at 16.
2
The Paste tasting was repeated and more than
doubled in size to 134 beers
. Staggering. This was published on May 29th, 2018. As I type, that was two days ago, and of course the rankings changed. Both Keller Pils and Stammtisch made the top-tier but not as high as before. It just goes to show, never be surprised or dismayed by the myriad ways the universe will find to laugh at you.
3
Considered: 4 Hands City Museum Pilsner – it's good, but has tangerine in it. Refreshing, yes, but it was so different that we didn't feel bad leaving it out of the rankings. And Schlafly – ? I really expected them to have made one. Alas…
4
Considered: Lakefront Pils, Potosi Czech Style Pilsner
Honorable Mention Because I didn't try it until after the taste test: 3 Sheeps Pils. This one should really have been included. Furthermore, Fresh Coast from 3 Sheeps — a session IPA — deserves all the attention it can get, but we aren't discussing IPAs here.
5
I still sampled some to be sure, but I'd like to thank all the judges and contributors to the article for saving me the time, money and effort of doing that all myself. Cheers! 
6
I had polled the office staff here at MNBeer and considered my own experience of taste testing up to that point. Our recommendations weren't limited to two, though…we had three. Fair State and Keller Pils, for sure, but the new entrant was Summit's Dakota Soul — new this year and worthy of a shot. And this is MNBeer, right? Why not have three entrants from the home team? 
7
Considered: Bent Paddle Venture Pils, Bauhaus Wonderstuff, Fulton Pils, Indeed B-Side Pils, Lake Monster Calhoun Claw, Schell's Pils
Not considered because I have to draw the line somewhere, and I can't both finish a taste-testing and continue to make tweaks every time a new release comes out or an award is earned: Steel Toe Pilsner, Beaver Island Check Pils, any of the other myriad Pilsners that have been released since I started this.
8
Which meant there were LOTS of leftovers. I was the Johnny Appleseed of Pilsner beers this Memorial Day weekend.
9
One was the friend who'd gotten all the St. Louis beers for me but really doesn't care for Pilsners, and the other, a friend who will happily sample just about anything and can tell you a great story about Nate Anderson who drove a teal Ranger in high school and once got busted in the parking lot for throwing away his empties from Tommy Swanson's party in the garbage can outside the school office.