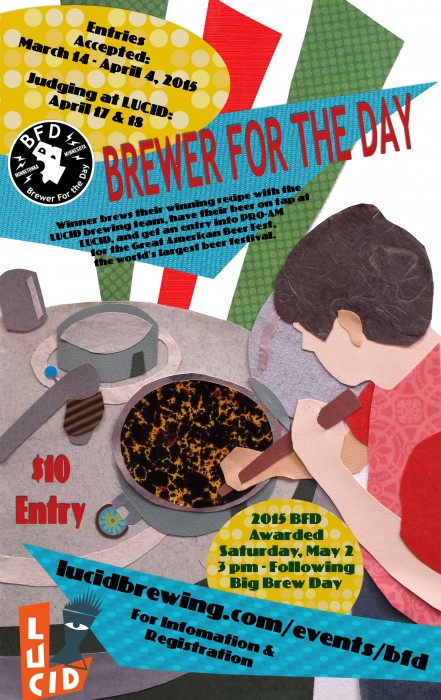 Friends, Romans, homebrewers! Lend me your ears… er eyes. On Saturday, our friends at Lucid Brewing Co. will host a Big Brew Day celebration from 8am-5pm. Big Brew Day takes place around the country on the first Saturday in May as a celebration of National Homebrew Day.
Saturday is your chance to celebrate the holiday at Lucid. Whether you're a seasoned brewer or new to the hobby, you're invited to the brewery to learn more about brewing, connect with local homebrew clubs, drink Lucid beers and more.
That's not enough for you? How about a chance to catch Dave Okar and his film, "Crafted to Last?" Gear and prizes from Midwest Supplies? A food truck? Lots of beer nerds?
Lucid's BFD (Brewer for a Day) will also be announced Saturday. The BFD will join the Lucid brewing team for a day and have their beer on tap at Lucid. The beer will also be entered into the Pro-Am contest at the Great American Beer Festival.
Good times! Don't miss it!