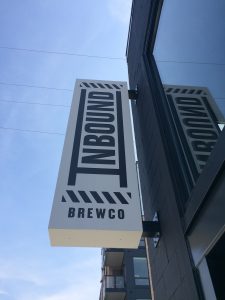 The North Loop is quickly becoming the new Northeast when it comes to craft breweries. Fulton has been there for years and Modist just opened in the past couple weeks. Now the folks behind Lucid are entering the market with Inbound Brewco.
Upon first glance the space is very cool. Wooden beams suspended from the ceiling make for a fun space to gather. The first beer I tried was a tasty Apricot Ale that was ridiculously refreshing on a 70 degree day in Minnesota. The Kolsch was nice but not my favorite example of the style, and the Special Bitter was my favorite—most likely because of the toasty notes from the Maris Otter malt.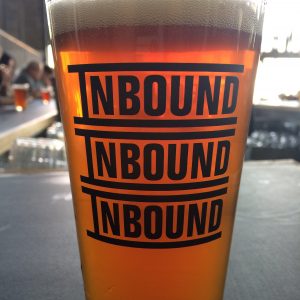 The feeling of the taproom is that of a skate park. Plywood can be seen throughout the space and the colors were kept to a very simple black and white. The building was previously used to house garbage so it took them a lot of time to get it into shape which had to be frustrating. They will have an outdoor seating area and they also have a private space upstairs. One thing that will set them apart is that they will have live music on the keg stage inside the taproom. It's definitely worth making the trip, but if your'e looking for the best beer down there, you'll still find that a block away over at Fulton.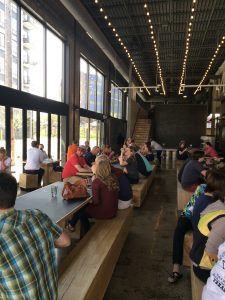 Inbound Brewco
701 N 5th St.
Minneapolis, MN 55401
Cheers!