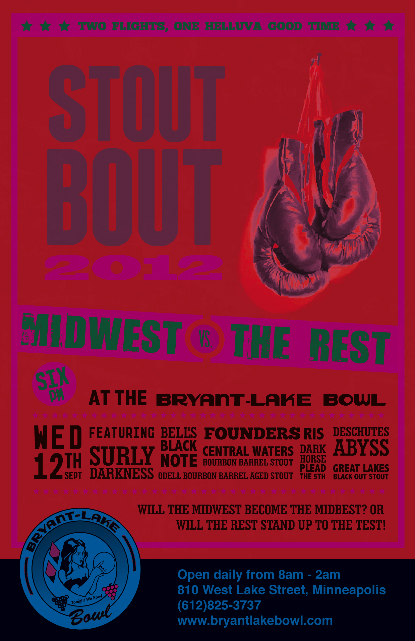 Bryant Lake Bowl is set to host a Stout Bout putting the Midwest up against the rest at 6pm on Wednesday, September 12th.
Stouts include Surly Darkness, Bell's Black Note, Founder's RIS, Central Waters Bourbon Barrel Stout, Odell Bourbon Barrel Aged Stout, Dark Horse Plead the 5th, Deschutes Abyss and Great Lakes Black Out Stout.
Flights will also be available.