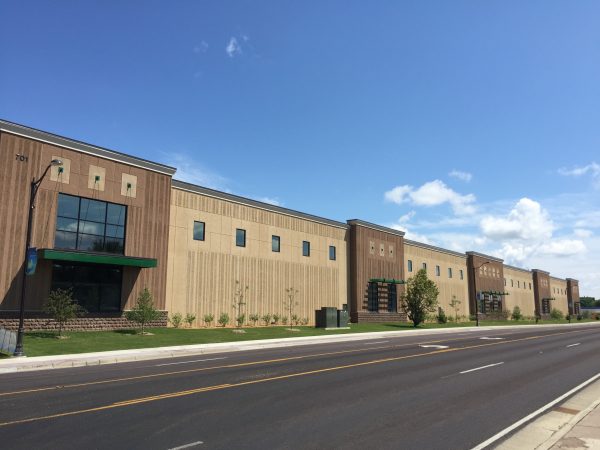 Big things in beer are happening in Shakopee, Minnesota. Brewers Supply Group recently opened a new 80,000 square-foot distribution center across the street from Rahr Malting. The new facility will replace the former warehouse in Kasota, serving BSG's brewery customers across the country.
The new distribution center is part of a large expansion project undertaken by BSG and its parent company, Rahr Corporation. The expansion also includes a new malthouse as well as a 20,000 square-foot technical center housing a pilot brewery, micro-malting facility and expanded malt quality control lab. More on those updates as they come online.
The new warehouse is, in my humble opinion, pretty rad. It features increased cold storage for hops and other perishable ingredients as well as state-of-the-art technology for malt packaging. They've added a new bagger that can fill twenty 50-pound bags per minute and perhaps my favorite thing, a robotic palletizer.
Full not-that-it-should-really-matter disclosure: I worked for Brewers Supply Group for about 7 months before relocating and loved it. I'm a little enamored with the place, the people and the malt.