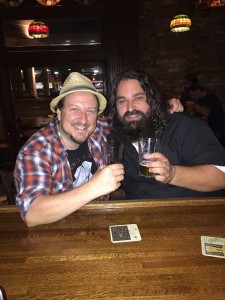 The Better Beer Society is now taking applications for their Brewer Approved Apprenticeship Program. Better Beer Society has been working hard over the last few years to improve the draft line systems in Minnesota and you could be a part of this mission. If selected, you will be paid and if you complete the program you could be selected to take part in the Micro Matic Dispense Institute and become certified through them.
Tap lines are often overlooked and if they aren't regularity cleaned, good beer can quickly taste awful. The mission of Better Beer Society is to improve beer education and to promote quality across the industry. If you're looking for a career in beer, this could be it.
Here is what they are looking for:
– You are a sincere human being and love life.
– You take great pride in your work.
– You are genuine in your love for beer.
– You feel that beer deserves to be shown in its best light.
– Not afraid of a dirty job (sometimes cold and wet conditions).
– Mechanically inclined (Ikea does not count).
– Must be okay with off-hours (early mornings and overnights)
– Deep appreciation and respect for the brewers craft.
– Dedicated to a career in beer.
If you are interested in applying, send an email to jobs@betterbeersociety.com.
Cheers!