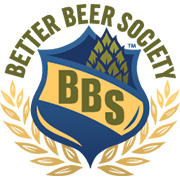 The Better Beer Society is proud to introduce Better Beer Society University (BBSU), a craft beer education program for the Minnesota community.
BBSU is a 12 week beer education course that gives students the opportunity to learn from experts in the beer industry from around the country, as well as locally.
Our mission is to educate those interested in beer by delivering a fun, intimate platform each and every week.
Certified Cicerone® and Founder of Better Beer Society, Rob Shellman, as well as host, and Certified Cicerone® Michael Agnew, deliver students unique and thought provoking stories from around the beer industry, helping them explore their palates and become better tasters while learning about beers character and history.
This curriculum is designed for all skill levels and to be affordable. Tuition cost is only $100 for the entire semester.
Spring semester kicks off March 5th and runs through May 20th. Enrollment for the upcoming spring semester begins Feb 1st. For more information, please visit our website at www.betterbeersociety.com/bbsu (space is limited)