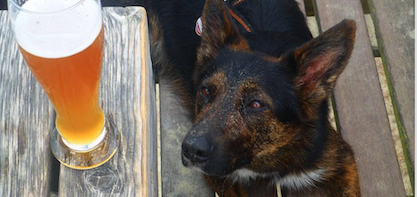 Second Hand Hounds will be at Northern Brewer's Minneapolis retail location with adoptable dogs for an afternoon of brew dogs and sunshine. We'll be raffling off a tapnfill keg system with all proceeds donated to second hand hounds. We'll also be holding a contest for best brew-dog – submit photos in store or online, and our two favorite photos will be framed and showcased at the Minneapolis store! We'll also be awarding one online and one retail entrant a $10 gift card!
Entries accepted at Northern Brewer retail, on the Northern Brewer Minneapolis Facebook page, or at mplsmgr@northernbrewer.com
Entries can be either digital or physical – we will return the physical copy after the competition ends. Please include contact information – first/last name, email, phone number. Entrants must pick up their own entries.
We will print and frame the winning entry
Swag, swag, and more swag!
We'll be handing out recipes for spent grain dog biscuits.
Click here to register for this FREE event: https://www.eventbrite.com/e/pints-and-pooches-tickets-48716355932