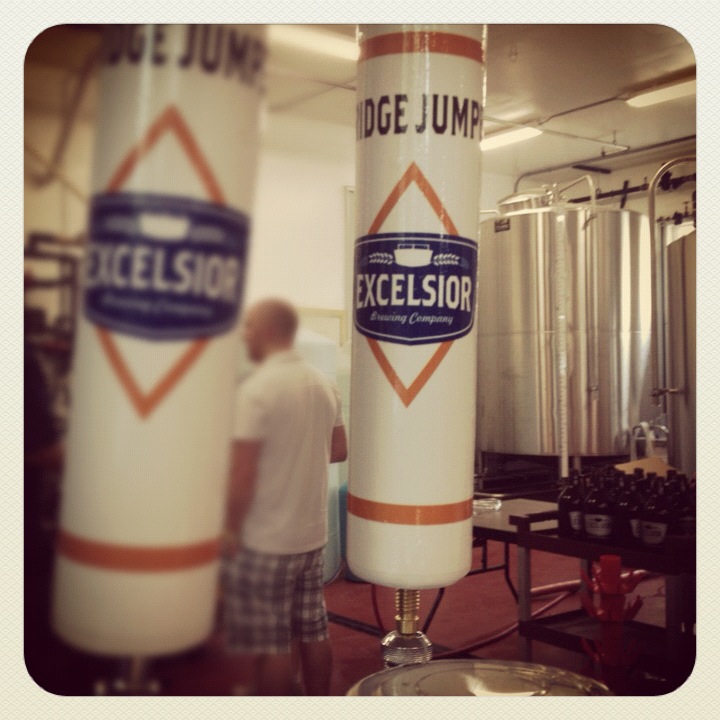 Congrats to our friends at Excelsior Brewing Company! Like a number of other local brewers, they've found themselves running out of space and tanks and need to expand. Thanks to thirsty craft beer fans like yourselves, Excelsior will acquire 6000 s/f of adjacent space for their brewery, add 7- 40 bbl fermentation tanks and two 40 bbl conditioning tanks, bringing their capacity to about 8500 bbl per year. Plans also include an updated taproom in the old Petunia's space on 3rd Street and a bottling line!
Read on for the rest of the release.
EXCELSIOR, MN – (Nov. 5, 2013) – 2,700 square feet and an annual 2,000 bbl capacity were quickly outgrown by one of Minnesota's newest craft breweries. Excelsior Brewing Company (EBC) has reached agreement to secure the remaining 6,000 square footage of their current 421 3rd to expand production, upgrade their taproom and add bottling equipment.
EBC has chosen JVNW, Inc. of Canby, OR to manufacture their new tanks (made 100% in the USA), which will include seven 40 bbl fermenters and two 40 bbl conditioning tanks. The expansion will also secure a permanent home for EBC's taproom, to be located in the former Petunia's storefront location on 3rd Street.
EBC President John Klick realized demand has exceeded capacity, noting, "We knew coming into this business, expansion would ultimately be necessary. Thanks to the support of our community and loyal consumers, we look forward to getting our brews to more craft beer fans across the Metro."
In addition to equipment, EBC will also be doubling its current staff of 6 full-time employees once production begins ramping up. Expansion is anticipated to be complete in May of 2014.
About Excelsior Brewing Co.
Excelsior Brewing Co. was founded in 2012 in historic downtown Excelsior, Minnesota, on the shores of Lake Minnetonka. Focusing on crafting well balanced beers, EBC beer is brewed to honor lake life, and  ultimately, compliment it. For more information on Excelsior Brewing, visit www.excelsiorbrew.com or call 952-474-SUDS.